You're Welcome Here!
The Gathering is a highly relational and uniquely unified church. We have a deep love for Christ and a strong desire to serve God and our community. Our mission is to guide people to the hope found in Christ by loving others and serving together.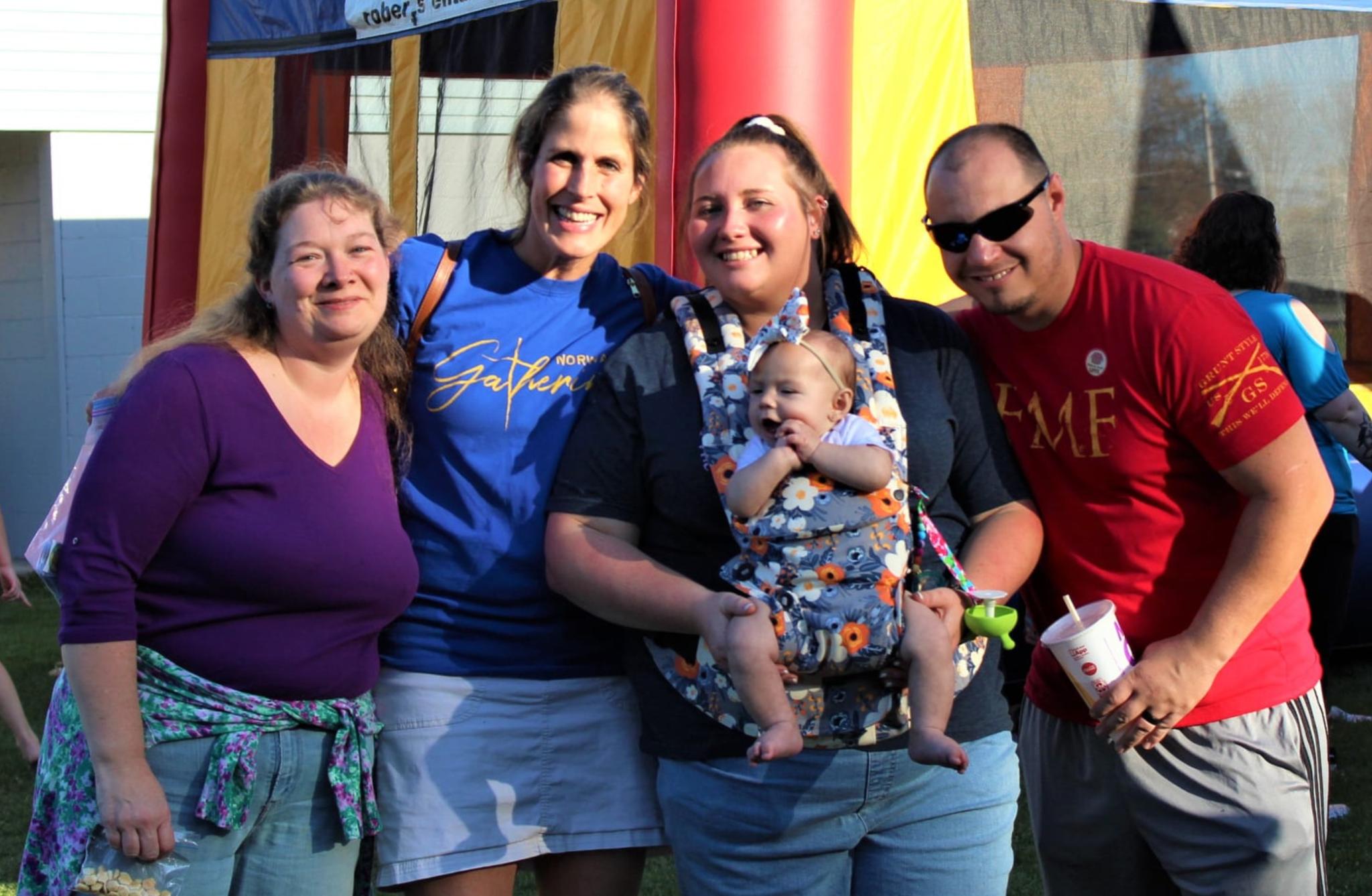 Articles of Faith
God is the Creator and Ruler of the universe.
He has eternally existed as the Father, the Son, and the Holy Spirit. The three are coequal and are one God.
Genesis 1:1
,
26
,
27
,
3:22,
Psalm 90:2,
Matthew 28:19,
2 Corinthians 13:14
Jesus is the Son of God.
He is coequal with the Father and Holy Spirit. Jesus lived a sinless human life and offered Himself as the perfect sacrifice for the sins of all people by dying on a cross. He arose from the dead after three days to demonstrate His power over sin and death. He ascended to Heaven, and will return again someday to earth to reign as King. Jesus is preparing a permanent home for His followers in heaven and continues to speak to God on our behalf.
Matthew 1:22, 23, Isaiah 9:6, John 1:1-5, John 14:3, Romans 8:34, Hebrews 4:14-15, 1 Corinthians 15:3-4, Romans 1:3-4, Acts 1:9-11, Colossians 2:9-10,
The Holy Spirit lives in each Christian from salvation.
The Holy Spirit is coequal with the Father and the Son of God. He is present in the world to make people aware of their need for Jesus Christ. He provides Christians with power for living, understanding of spiritual truth, and guidance in doing what is right. He gives every believer spiritual gifts when they are saved. As Christians we seek to live under His control daily.
The Bible is God's Word to us.
The Bible was written by human authors, under the supernatural guidance of the Holy Spirit. It is the supreme complete and supreme source of truth for Christian beliefs about living. Because it is inspired by God, it is truth without error.

People are the supreme object of God's creation.
People are made in the spiritual image of God, to be like Him in character. Although every person has tremendous potential for good, all of us are hindered by an attitude of disobedience toward God called "sin." Sin separates us from God and causes many problems in our life.

Salvation is God's free gift to us, but we must accept it.
We can never make up for our sin by self-improvement or good works. Only by trusting in Jesus Christ as God's offer of forgiveness can anyone be saved from sin's penalty. When we turn from our self-ruled life and turn to Jesus in faith we are saved. Eternal life begins the moment one receives Jesus Christ into his life by faith. Once eternal life begins, it can never be lost.

People will exist eternally with or without God.
People were created to exist forever. We will either exist eternally separated from God by sin or eternally with God through forgiveness and salvation. To be eternally separated from God is hell. To be eternally in union with Him is eternal life in Heaven. Heaven and hell are real places of eternal existence.
Baptism is symbolic of the death, burial, and resurrection of Christ.
Once we have accepted Jesus as our Lord and Savior, baptism is a way for us to publicly declare our new life in Christ. Baptism is not required for salvation. Baptism is a step of obedience based on God's commands and allows us to follow the example of Jesus, who submitted himself to baptism to "fulfill all righteousness."

Communion is a remembrance of the bodily sacrifice Christ made on the cross. Communion represents the new covenant established by Christ.
1 Corinthians 11:23-26, Acts 2:42
In addition to Essential Beliefs, we have liberty in Non-Essential Beliefs.
Accept the one whose faith is weak, without passing judgment on disputable matters… Who are you to judge someone else's servant? To their own master servants stand or fall… So then each of us will give an account of ourselves to God… So whatever you believe about these things keep between yourself and God.
"I have the right to do anything," you say--but not everything is beneficial. "I have the right to do anything"--but not everything is constructive. No one should seek their own good, but the good of others.
1 Corinthians 10:23-24, Acts 1:8, John 14:16-17, 16:7-13, Galatians 5:25, 1 Corinthians 2:12, 3:16, Ephesians 1:13, 2 Corinthians 13:14, 1 Peter 1:2
2 Timothy 3:16, 2 Peter 1:20-21, Psalm 119:105, Proverbs 30:5, Isaiah 55:11, Genesis 1:27, Isaiah 53:6, Romans 3:23, Isaiah 59:1-2,
Psalm 139:13-16, Colossians 2:13-15, Romans 6:23, Ephesians 2:8-9, John 14:6, John 10:28, Romans 5:1,8, 10:9-10, John 3:16, Romans 6:23,
Revelation 20:15, Phillippians 2:5-11, Matthew 25:31-34,41, Matthew 3:16-17, Acts 2:41, Romans 6:4, Colossians 2:12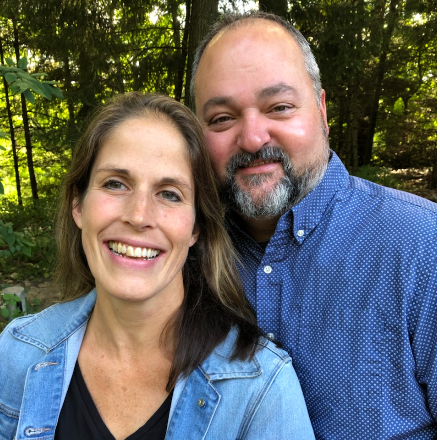 Jeff & Julie Westcott
Jeff and Julie have been inseparable since 1991 watching God work in amazing ways. God has blessed them with seven amazing children who have taught them about God's love for them as a Father. God has allowed them to serve Him in several communities and churches - seeing His power at work as He took what little they had to offer and used it for His glory. Their passion is to see others experience the love and grace they have found in Christ. From shaved ice to insurance to foster care - God is in all of the details orchestrating relationships and ministry in their lives.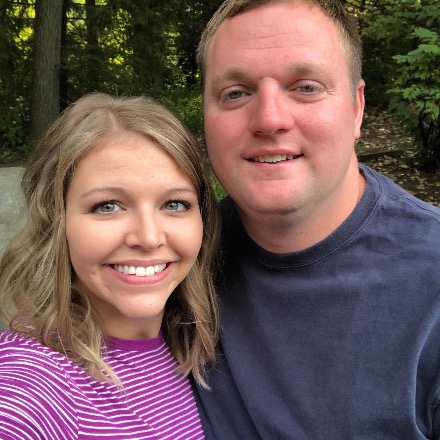 Bryan & Amanda Westcott
Bryan and Amanda have been married and serving God together since 2013; and also have 4 beautiful daughters and 1 handsome son. Bryan has a pastoral degree from Liberty University and is the owner and operator of their construction company, while Amanda mainly raises children at home, by the grace of God. Everything they do, at work or home, has allowed them to serve God whole-heartedly and teach them what it means to follow God in faith and obedience. God has moved them to several different states, and through several different ministries to bring them where they are today. They both have a passion for seeing how wide and deep the grace of God is and watching Him work in the community.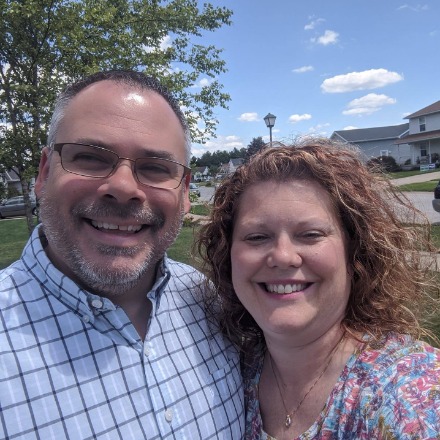 Doug & Tricia Ebner
Doug and Tricia were high school sweethearts, both graduating from Perkins High School in Sandusky, Ohio. Married in 1998, they are both open about their faith and how trusting the Lord and surrendering to His will has pulled them through difficult times. God has blessed them with 2 children, Stone & Riley Anne. Doug works in the construction rental business and Tricia works in healthcare. As founding members of The Norwalk Gathering they are passionate about sharing Christ's love and serving the community.
Krzysztof & Jessica Jurczuk



Krzysztof and Jessica have been married since 2005 when God moved Krzysztof, permanently, from Poland to Ohio. Those first few years together brought many challenges and seasons of spiritual growth. Along with them came the opportunity to watch God work and learn to recognize His hand in their lives and the situations around them. Krzysztof works as an electrician and Jessica is a preschool teacher. They have been blessed with three incredible children (so far), Leksi, Layne and Marli who are a constant reminder of God's grace and love poured out for us. Their family was lead to serve in foster care in 2016 and they serve there still. They are in awe of God's work in their lives and are passionate about sharing Christ's hope and love through serving the community.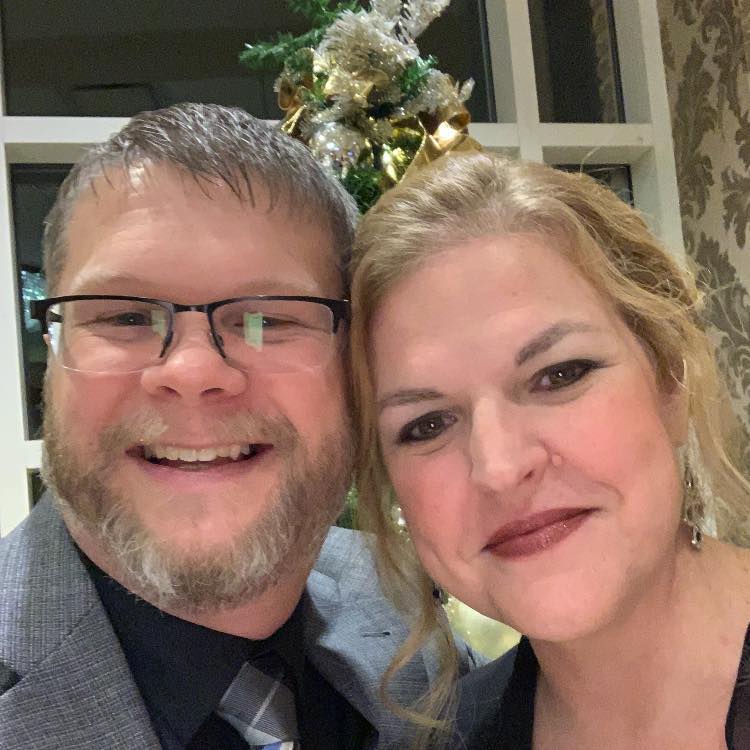 Philip & Tracy Booth
Philip and Tracy have been married since 1992 and are in awe everyday of God's amazing grace. Philip works in the IT world and Tracy homeschools their 3 children who range in age from 16 to 10. They have served together in many different ministries including youth, music, and technology. God has carried and sustained their family through some very difficult hardships, preparing them to share the hope and goodness that can only be found in Him. Philip and Tracy would say they are a work in progress as they learn not to lean on their own understanding, but to trust and follow Him in every aspect of their lives. God continues to grow their faith and strengthen their testimony leaving them excited about the ministry of sharing the Truth of His word and loving those around them.
About the Norwalk Gathering
The Norwalk Gathering has a deep desire to meet the spiritual and physical needs of the community as the Lord provides.
Do you have a heart for serving our community? There are many areas to serve at the Norwalk Gathering but our main focus is to build friendships with people across the community to make sure they know they have a place in God's family. The Norwalk Gathering is focused around local outreach as the main area of ministry.
Do you have musical abilities? Do you want to use them to serve God and others around you? The Norwalk Gathering has a place for you. This area of ministry would also include using a sound system and computer programs.
To be the place in Huron County where vulnerable children and their families can go for physical, emotional, educational and social help and support not provided by governmental agencies. To connect willing hands in our community with opportunities to serve children in foster, adoptive or kinship care.

It's never been more important than now to see our role as children's ministry leaders as partners with parents. Partnering with parents to guide kids toward a heart for God is paramount at the Gathering.
Youth Ministry
"Aftershock"

At the Gathering, youth are excited about serving, growing in Christ and having fun together. Get involved in a service project, mission trip or maybe even a Bible study.
Your Ministry





What is God placing in your heart to do?
What's the hold up? Let your fellow servants at the Gathering help facilitate your God sized dream. Your dream may be the very thing that changes the trajectory of someone's life.


TODDLER TUNES
From the time our children begin to crawl around they are already learning important lessons.
Teach our wonderful children about God's love through song.
HOSPITALITY



There's just something comforting about coming into an attractive and welcoming atmosphere
where you can grab a fresh cup of coffee, a pastry or some delicious fresh fruit. If you love creating atmospheres like this, hospitality is for you.


GREETING
Everyone knows what it is like to be the "new guy" somewhere. We need you to help smooth over the "awkward" feelings of being a first time guest. Not only that, but we need warm friendly faces welcoming us all each week.
Be on the front lines helping our community feel appreciated, accepted and welcomed at the Gathering.
AUDIO & VISUAL
Every church in this day and age is in the communication business.
We communicate digitally, pictorially, verbally and through written word.
If you have a desire to clearly and simply share the message of God's love to the world then you may just love this ministry.
Email: thenorwalkgathering@gmail.com
Address : 24 W Main Street, Norwalk Ohio
Church: (567) 424-6020
Pastor Jeff: (419) 744-0598
Pastor Bryan: (419) 706-2250
Church administrator: (412) 334-1412
Sunday mornings at 10AM
Sunday evenings at 6PM
Youth: Tuesday's at 6PM
Come as you are!
norwalkivy@gmail.com
(567) 743-9122
21 N Hester Street, Norwalk, Ohio
Find us on Instagram at: The Norwalk Gathering